Get to know the Apcivic platform in 2 minutes.
Feature-packed to improve patient health outcomes.
Create campaigns and send targeted messages to your population
Target low, medium or high-risk members
Scale campaign performance 10-100x relative to manual outreach
Meet patients where they are with the added convenience of inbound text handling
Improve engagement while you improve outcomes.
Improve campaign performance with artificial intelligence
Members with social needs are referred to community organizations based on their home address
With artificial intelligence baked in, the patient experience is always friendly and personalized.
Fund positive behaviors with an incentive model fully managed by the team at Apcivic — all with a positive ROI.
Fund members for taking positive action to address their social needs
Fund community partners for providing patients quality care
Because nearly half of platform costs go directly to the community in the form of patient and community organization incentives, you can feel good knowing your investment is doing good.
Improve financial performance. Improve lives.

Reduce cost of care. Maximize your bottom-line by promoting and motivating greater health and well-being.

Improve quality ratings. Improve your HEDIS and CAHPS measures through greater member health outcomes and experience.

Improve health outcomes. Address the unmet social needs of the populations you serve so that they can live their most successful and healthy lives.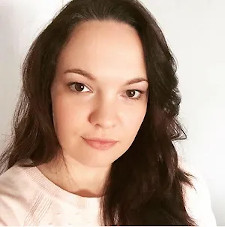 "As a career-long mental health clinician, I'm excited to see Apcivic connecting more disadvantaged people to the services they desperately need. That's a win for health plans, providers, CBOs, and most importantly, for the people being served."
-Claire Ryder, Director of Business Development and Social Innovation, Resources for Human Development
Ready to learn more? Talk to a member of our sales team.